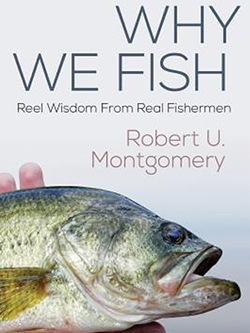 Author of "Why We Fish", Robert Montgomery, is on the show to talk about what motivates us to get up before the crack of dawn and journey down to the muddy bank of a stream.
Host Randy Jennings chats with Alumacraft Pro Staffer and fishing guide Jim Johnston about his reasons for fishing.
Plus a special destination feature from Quebec Outfitters, MNRF news and more on today's Angler & Hunter Radio.
Podcast: Play in new window | Download (24.7MB)
Subscribe: Apple Podcasts | RSS