Meet the Host: Randy Jennings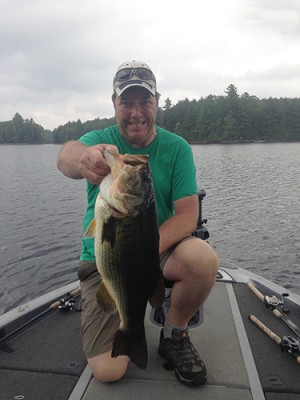 Angler & Hunter Radio is excited to have Randy Jennings back to kick off of its fifth season. Randy brings a wealth of knowledge and experience straight from the outdoors onto the airwaves.
Randy's passion for the outdoors stems back to his childhood. Some of his fondest memories include small game hunting in Havelock, and the lifelong lessons his father taught him about how to enjoy and respect the great outdoors. He remembers going on fishing trips with his dad and taking advantage of some of the great opportunities that this province has to offer.
Randy is no stranger to the spotlight, as he has been directly involved in the production of outdoor programming in the past, which included an eight-year stint as producer and host of Bass'n'tario TV. Randy developed the first One-Day Bass Tournament Series concept for North America, produced and hosted the first Bass Tournament Television Series in Canada, qualified and competed in the FLW Old Hickory Lake Stratos Invitational in Tennessee, was the 2005 winner of the Canadian Fishing Tour Tri Lakes Open, and has placed in the top five of 22 major bass tournaments including the Canadian Fishing Tour Classic.
Angler & Hunter Radio is the voice of Ontario anglers and hunters, discussing topics of interest to OFAH members and the province's outdoor enthusiasts. Always timely and topical, Randy looks forward to sharing with listeners on a weekly basis.
Randy resides in the Kawartha Lakes region with his wife Lynn, and enjoys frequent trips to his hunting property in Minden Hills.