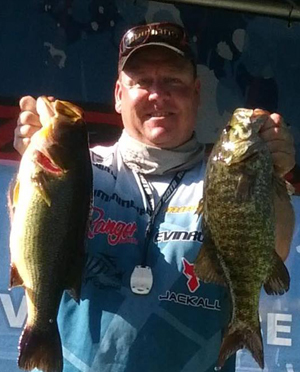 The world championship of bass fishing – The GEICO Bassmaster Classic, presented by GoPro, will return to Tulsa and Grand Lake O' the Cherokees for 2016 where over 106,000 fans attended in 2013. Total purse will be more than $1 million, with the winner receiving $300,000. Only one Canadian has ever managed to qualify for this prestigious event since its inception in 1971 – well until now!
Canada's own Charles Sim has qualified for the 2016 GEICO Bassmaster Classic in Tulsa Oklahoma and host Randy Jennings be talking to him on today's show.
Angler & Hunter Television host Mike Miller drops by to talk about what inspired him to make his living outdoors and what to expect on a new season of .
Greg Farrant, Manager of Government Affairs and Policy with the Ontario Federation of Anglers and Hunters (OFAH), chats about our newly elected federal government
Podcast: Play in new window | Download (25.4MB)
Subscribe: Apple Podcasts | RSS