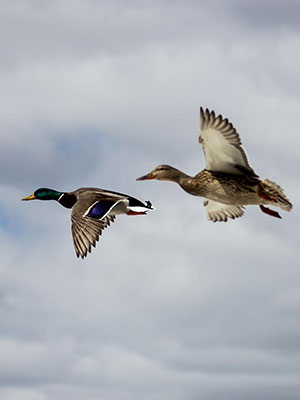 General Manager of the Ontario Fur Managers Association Robin Horvath joins host Randy Jennings to talk about how you can become a trapper.
Watching mallard duck migrations on your home computer is a reality thanks to folks like OFAH research grant award winner Matt Palumbo – you won't want to miss this!
A father and son perspective on this year's OFAH / Delta Heritage Day Youth Hunt.
Randy also talks about the upcoming sale at the OFAH | Mario Cortellucci Hunting and Fishing Heritage Centre.
Podcast: Play in new window | Download (25.4MB)
Subscribe: Apple Podcasts | RSS