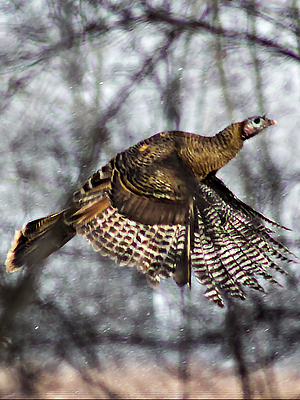 Justin Millet, Wild Turkey Program Coordinator with the Ontario Federation of Anglers and Hunters (OFAH), is on the show to talk about fall turkey hunting and how to get licenced.

Host Randy Jennings talks to past recipients of OFAH fish and wildlife grants.

Dirk Algera,  recipient of the OFAH / St. Catharines Game & Fish Association/Conservation Club of West Lincoln Fish & Wildlife Research Grant, talks to Randy about quantifying fine scale largemouth bass behaviors in response to stressors experienced during parental care.

Aimee Lee Houde, recipient of the OFAH/Toronto Sportsmen's Show/OFAH Zone H Fisheries Research Grant, talks about genetic adaptations of Atlantic salman strains to a high thiamine diet.

Randy will also have a new passcode for the Alumacraft boat contest.
Podcast: Play in new window | Download (25.4MB)
Subscribe: Apple Podcasts | RSS