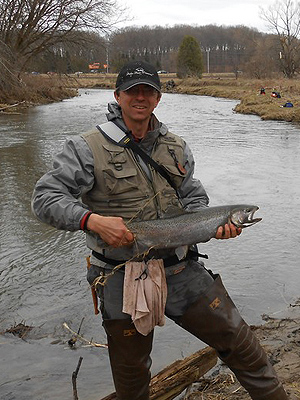 Pete Seto drops in to chat with host Randy Jennings about stream fishing for rainbow trout.

Jeff Heldson joins us to discuss land access and how it applies to wild turkey hunting in Ontario.

Walter Oster, has a big announcement about next year's Toronto Sportsmen's Show.

Randy also talks about the Quebec Outfitters feature destination of the week and more on today's Angler and Hunter Radio.
Podcast: Play in new window | Download (25.1MB)
Subscribe: Apple Podcasts | RSS