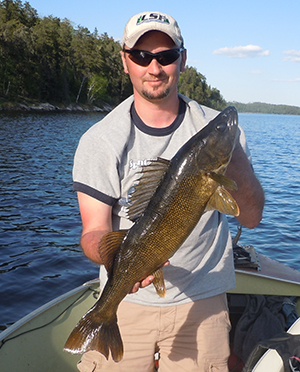 Rick Verkruisen from All Out Angling Guide Service shares some basics on how to be a successful walleye angler this season.

Long time trapper and hunter Darcy Alkerton joins host Randy Jennings to chat about coyote and wolf hunting – then and now.

Ontario Federation of Anglers and Hunters' (OFAH) Senior Wildlife Biologist, Mark Ryckman, is in studio to discuss the recent results of the coyote and wolf EBR.

Plus Randy has the Yozuri Outdoor Quiz and more on this episode of Angler & Hunter Radio.
Podcast: Play in new window | Download (25.5MB)
Subscribe: Apple Podcasts | RSS