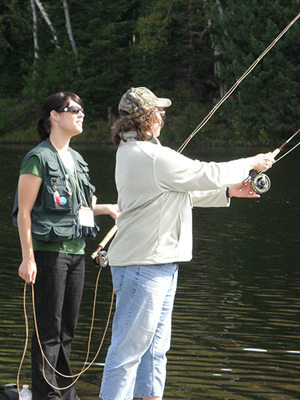 Canadian angler Yvonne Brown recently received the Rick Amesbury Award from the Canadian Fishing Hall of Fame and she joins host Randy Jennings to talk about her outdoor efforts with women in the great outdoors.

Frank Dunlop, from County Outfitters, helps us get prepared for this year's upcoming waterfowl season and tells us how to cook our geese to perfection.

Larry Miller, Member of Parliament for Bruce-Grey-Owen Sound, joins the show to share some concerns he has as a fellow angler and hunter.

Randy will also have the Yozuri Outdoor Quiz.
Podcast: Play in new window | Download (25.6MB)
Subscribe: Apple Podcasts | RSS