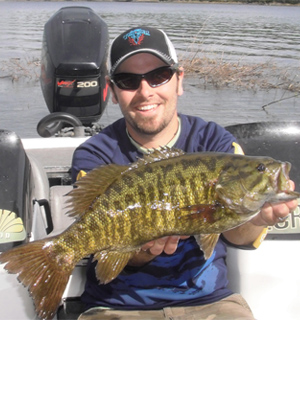 Competitive bass fishing tournaments have been part of the Ontario landscape for over 35 years now, and many Pros have travelled south of the border to compete in the "big leagues" including Angler & Hunter Radio host Randy Jennings. Next week the little town of Buckhorn, Ontario is hosting the first ever big league fishing event in Canada that will pave the way for one angler to have a chance at $500,000 American. Cory Banford from Fishing League Worldwide is on the show to give us all the details.

Bench rest shooting is a worldwide competition and Vera Carter from Team Canada has all the details on this great sport and how we all can all take part in it.

A different kind of fish competition – the Asian carp competition winning team is announced and more details to come.

Blaine Calkins, MP Red Deer – Lacombe, talks about a voice for anglers and hunters in our government.

Plus Randy has the Yozuri Outdoor Quiz and MNRF news.
Podcast: Play in new window | Download (25.4MB)
Subscribe: Apple Podcasts | RSS