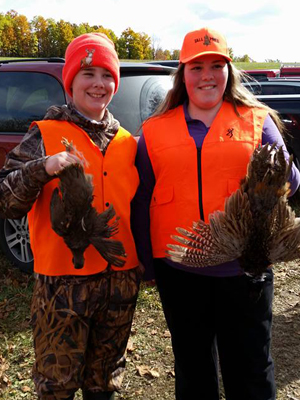 It's a great time of year for hunting and fishing. Moose hunting, stream fishing, and, for many of us, deer camp is just around the corner. This year host Randy Jennings encourages you to share your experiences with him– it could be a big fish story, some interesting history about your hunt camp, or whatever you'd like to share – cast Randy a line – randy@ahradio.ca

Brian Shepard from Ontario Federation of Anglers and Hunters (OFAH) Zone E drops by to talk about the 4th Annual OFAH Bird's Eye View Youth Pheasant Hunt.

Chris Vogtman, from Polaris, joins us to talk about the history of ATVs and UTVs – and the safety features engineered in modern day machines.

Recipient of the OFAH/Oakville and District Rod and Gun Club Conservation Research Grant, Matt Dyson, is on the show to talk about his research on wood duck nesting in Longpoint Bay.
Podcast: Play in new window | Download (25.5MB)
Subscribe: Apple Podcasts | RSS