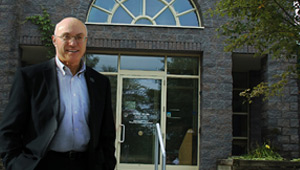 Angler & Hunter Radio pays tribute to a legend in the fields and streams, a tireless leader and retiring Executive Director of the Ontario Federation of Anglers and Hunters (OFAH) Mike Reader.
Host Tom Otto also interviews Mike to talk about his 25 years with the OFAH.
We are also joined in the Fishing Corner by Andy Todd, Manager of the Lake Ontario Management Unit of the Ministry of Natural Resources, to talk about the upcoming Lake Ontario fisheries public information sessions that begin in early April.
Podcast: Play in new window | Download (23.9MB)
Subscribe: Apple Podcasts | Android | RSS