Mike Miller, host of Angler & Hunter Television, talks with host Tom Otto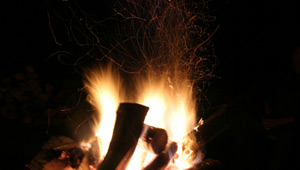 about tournament fishing and what it takes to become a professional tournament angler.
Duncan McEwen, Chairman of the Shaw Kenora Bass International, talks about this year's long standing bass tournament on Lake of the Woods.
Linda Jeffrey, Minister of Natural Resources, talks about campfire safety this summer season.
Chris Robinson, Atlantic Salmon Restoration Program Coordinator, joins the program to give us an update on the Lake Ontario Atlantic Salmon Restoration Program.
Podcast: Play in new window | Download (23.9MB)
Subscribe: Apple Podcasts | Android | RSS