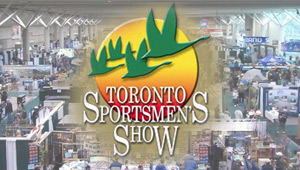 Greg Farrant, Manager of Government Affairs & Policy with the Ontario Federation of Anglers and Hunters, updates us with the status of the long gun registry.
The 65th anniversary of the Toronto Sportsmen's Show is upon us so who better to tell you about it than the president of the Canadian National Sportsman Shows Walter Oster.
Steve Elmy, Owner/Operator of Rack Stacker, talks with host Tom Otto about spring minerals.
Charlie Ross and Rosa Sharpe, of Lures & Tours, talk with Tom about the 18th Annual Canadian Ice Fishing Championship.
Ray Blades, Associate Editor of Ontario OUT OF DOORS magazine, stops by the Hunting Corner to talk about the Shotshow in Las Vegas and what we can expect to see in 2012.
Podcast: Play in new window | Download (23.9MB)
Subscribe: Apple Podcasts | Android | RSS